§ 1 Information about the collection of personal data
(1) We inform you below about the collection of personal data when you use our website. Personal data is all data relating to you personally, e.g. name, address, e-mail addresses, user behaviour.
(2) The controller pursuant to Art. 4 (7) EU General Data Protection Regulation (GDPR) is:
Brügmann TraumGarten GmbH, Kanalstraße 80, 44147 Dortmund, Germany
Telephone: +49 (0)231 - 9986200
E-mail: datenschutz@traumgarten.de
You can reach our data protection officer under:
AGAD Service GmbH, Waldring 43-47, 44789 Bochum, Germany
Telephone: +49 (0)234 - 28253320
E-mail: datenschutz@agad.de
or at our postal address with the addition "the data protection officer".

(3) If you contact us by e-mail or by using a contact form, the data provided by you (your e-mail address, where appropriate, your name) will be stored by us in order to answer your questions. The provision of further information is voluntary and simply makes it easier for us to contact you in order to respond to your enquiry. We erase the data obtained in this connection once storage of the same is no longer necessary, or we restrict the processing if statutory duties of retention apply.
(4) Should we avail ourselves of the services of providers engaged for individual functions of our offer or wish to use your data for advertising purposes, we will inform you below in detail about the respective processes. In this connection, we will also indicate the criteria stipulated for the storage period.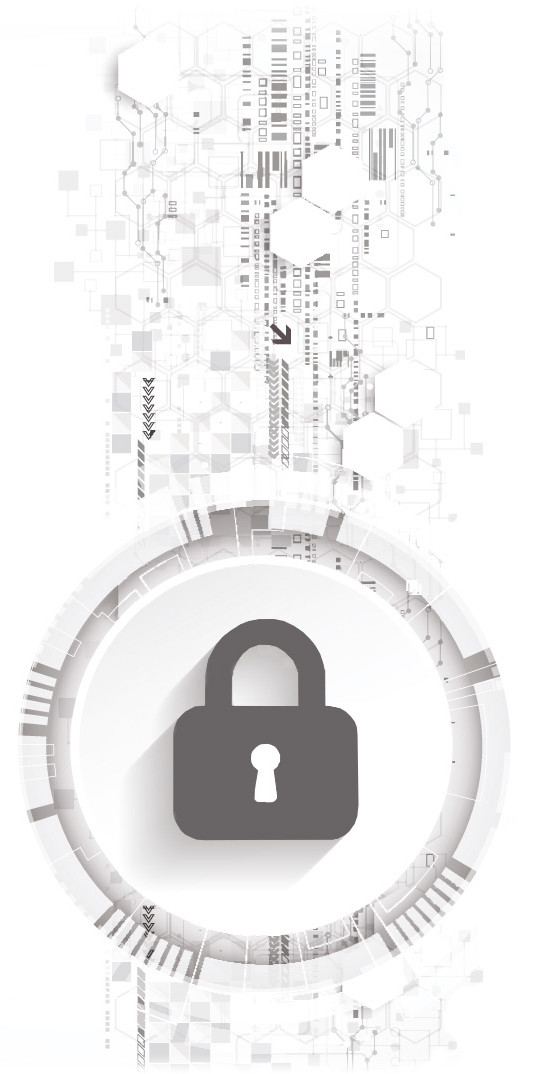 § 2 Your rights
(1) As towards ourselves, you have the following rights in relation to the personal data concerning you:
Right to information,
Right to rectification or erasure,
Right to restriction of the processing,
Right to object to the processing,
Right to data portability.


(2) In addition, you have the right to lodge a complaint with a data protection supervisory authority about our processing of your personal data.
§ 3 Collection of personal data when visiting our website
(1) In the case of merely informational use of the website, that is to say where you do not register or provide us with information in any other way, we only collect the personal data which your browser transmits to our server. If you wish to look at our website, we collect the following data which is technically necessary to enable us to display our website to you and to ensure stability and security (the legal basis is Art. 6 (1), sentence 1, para. f, GDPR):
IP address
Date and time of the enquiry
Time zone difference to Greenwich Mean Time (GMT)
Content of the request (specific page)
Access status/HTTP status code
Volume of the respective data transmitted
 Website from which the request comes
Browser
Operating system and its user interface
Language and version of the browser software.
(2) In addition to the data mentioned above, cookies will be stored on your computer when you use our website. Cookies are small text files which are stored on your hard disk, assigned to the browser used by you, and through which certain information flows to the body which places the cookie (in this case, by us). Cookies cannot execute programs or introduce viruses to your computer. They serve to make the Internet offer as a whole more user-friendly and more effective. 
(3) Use of cookies: 
a) This website uses the following types of cookies, the scope and functional principles of which are explained below: 
Transient cookies (see b)
 Persistent cookies (see c). 
b) Transient cookies are automatically erased when you close your browser. These include in particular session cookies. These store a so-called session ID by which various enquiries from your browser can be assigned to the common session. By these means, your computer can be recognised again when you return to our website. The session cookies are erased if you log out or close the browser. 
c) Persistent cookies will automatically be erased after a stipulated period which may differ, depending on the cookie. You can erase the cookies at any time in the security settings of your browser. 
d) You can configure your browser setting according to your wishes and  e.g. reject the acceptance of third party cookies or all cookies. We draw your attention to the fact that in this case it is possible that you will not be able to use all the functions of this website. 
e) We use cookies in order to be able to identify you on subsequent visits if you have an account with us. Otherwise you would need to log in anew on each visit. 
§ 4 Further functions and offers of our website
(1) Apart from the purely informational use of our website, we offer various services which you can use if you are interested. For this purpose, you must, as a rule, provide further personal data which we will use to provide the respective service and for which the above-mentioned principles governing data processing apply. 
(2) In some cases, we use external service providers for the processing of your data. These have been carefully selected and commissioned by us, are bound by our instructions and regularly checked.
(3) Furthermore, we may pass on your personal data to third parties where we offer participation in promotional campaigns, competitions, the conclusion of contracts or similar services jointly with partners. You will be given further information about this when you provide your personal data or below in the description of the offer. 
(4) Should our service providers or partners be based in a country outside the European Economic Area (EEA), we inform you of the consequences of this circumstance in the description of the offer.  
§ 5 Objection to or withdrawal of consent to the processing of your data
(1) If you have given your consent to the processing of your data, you may withdraw this at any time. Any such a withdrawal affects the admissibility of the processing of your personal data after you have informed us thereof. 
(2) Where we base the processing of your personal data on a balancing of interests, you may lodge an objection to the processing. This is the case where, in particular, the processing is not necessary for the performance of any contract with you, which we set out in each case in the following description of the functions. Should you exercise your right to lodge any such objection, we ask you to set out the reasons why we should not process your personal data in the manner we do. If your objection is justified, we will investigate the situation and will either discontinue or modify the data processing or present our compelling legitimate grounds as the basis on which we will continue the processing. 
(3) Naturally, you may at any time object to the processing of your personal data for purposes of advertising or data analysis.
You can inform us of your objection to advertising using the following contact details: 
Brügmann TraumGarten GmbH, Kanalstraße 80, 44147 Dortmund
Telephone: 0231 - 9986200
E-mail: datenschutz@traumgarten.de
§ 6 Newsletter (only for trade customers) 
(1) With your consent, you can subscribe to our newsletter through which we inform you of our current interesting offers. The goods and services advertised are specified in the declaration of consent. 
(2) In connection with the registration for our newsletter we use the so-called double-opt-in-process. This means that following your registration, we send you an e-mail to the e-mail address provided; in this e-mail we ask for confirmation that you wish for the newsletter to be sent. If you do not confirm your registration within [24 hours] your information will be blocked and after one month automatically erased. In addition, we store your respective IP addresses used and the points in time of the registration and confirmation. The purpose of this procedure is to document your registration and, where applicable, to be able investigate a possible misuse of your personal data.  
(3) The only mandatory information for sending you the newsletter is your e-mail address. The provision of further, separately marked, data is voluntary and is used to address you personally. Following your confirmation, we store your e-mail-address for the purpose of sending you the newsletter. The legal basis is Art. 6 (1), sentence 1, para. a, GDPR. 
(4) You may at any time withdraw your consent to having the newsletter sent to you and unsubscribe to the same. You can declare such withdrawal by a click on the link provided in each newsletter e-mail, by e-mail to fachhandel@news.traumgarten.de or by a message to the contact address shown in the section containing the prescribed legal details.
§ 7 User registration 
(1) You can register yourself as a user for our online configurators, e.g. Zaun-Planer, WINNETOO-Planer, BINTO-Planer, Gartenhaus-Planer, in order to manage the configurations which you yourself have created.
Registration is not mandatory. User registration is an additional offer for users who like to manage several configurations conveniently.
(2) If you register, the user name chosen and the e-mail address will be stored. These details are necessary in order to assign the stored configurations to your user account and to have your password reset.
(3) The user account can at any time be independently erased in a logged in state. Or you can send an e-mail to datenschutz@traumgarten.de to have your user account erased.
Analytical tools: 
Use of eTracker 
(1) On this website, data is collected and stored for marketing and optimisation purposes using technologies of etracker GmbH (http://www.etracker.com). From this data, usage profiles can be created under a pseudonym. Cookies may be used for this purpose. Cookies are small text files which are stored locally in the buffer memory of the Internet browser of the visitor to the site. The cookies enable the Internet browser to be recognised again. Without the separately issued consent of the person concerned, the data collected using eTracker technologies will not be used to identify the visitor to this website personally, nor will it be combined with personal data of the bearer of the pseudonym. Objection may be made at any time to the collection and storage of data with effect for the future. Please exclude me from eTracker counting. 
(2) We use eTracker in order to be able to analyse the use of our website and regularly improve the same. On the basis of the statistics gained, we can improve our offer and present it more interestingly for you as a user. The data collected will be permanently stored and analysed pseudonymously. The legal basis for the use of eTracker is Art. 6 (1), sentence 1, para. f, GDPR. 
(3) Information about the third-party provider: etracker GmbH, Erste Brunnenstraße 1, 20459 Hamburg; https://www.etracker.com/de/datenschutz.html. The legal basis for the use of eTracker is Art. 6 (1), sentence 1, para. f, GDPR.